DG Shipping E-Learning Procedure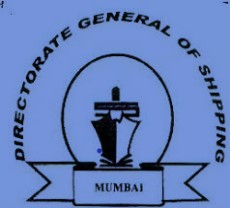 What is E-Learning DG Shipping
As per new Circular/Rule(DGS circular 13 of 2020 ) all those candidates undergoing STCW Courses or any refreshing safety course have to go through the E-Learning sessions(E-Learning is learning the course with the help of electronic medium.Ex-Internet) on Dg Shipping website.
Only after completing the E-Learning scheduled hours answers of On-Line Exit Exam can be given.
After passing the Online Exit Exam the certificates will be issued to the candidates
Procedure for Registering for E-Learning
Visit the DG Shipping website-https://www.dgshipping.gov.in
Click the E-Learning
Select Modular Course
Click Enroll Now
Enter Indos number, date of birth
Choose the course
Verify
E-book will be issued after Verify which candidates need to read to 100 percent ,a meter rate 0-100 is as you read and do next then it will increase.
Once you completed Candidates can give assessment for 30 minutes,
The email ID entered in Seafarer's Profile must be valid ,all mail from DG Shipping with be sent on this ID.
Instructions given in email must be followed for completing E-Learning.
DG Shipping E-Learning Procedure, E-Learning DG Shipping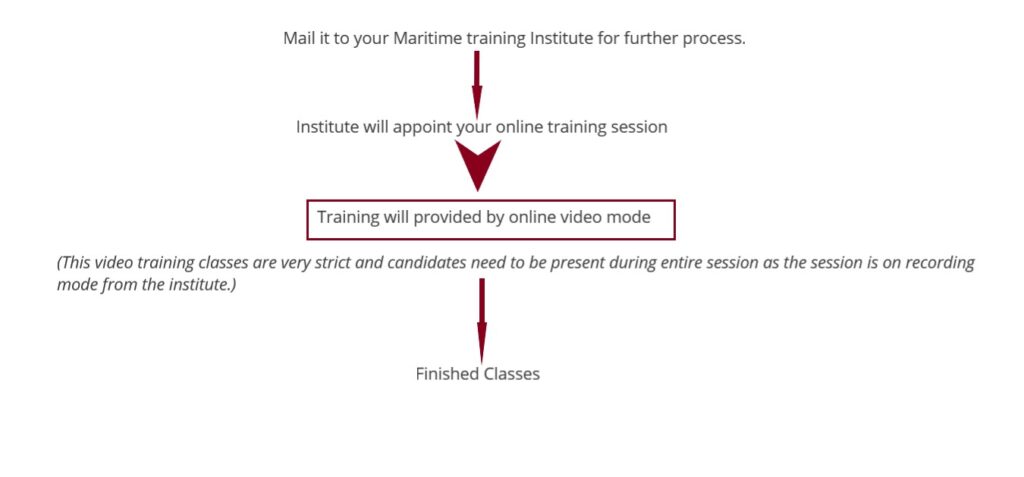 Related Article:- DG Shipping Master Checker
Related Article:- Best merchant navy college in India-DG Approved
Type of Questions in E-Leaning class?
The question paper consist of objective type paper ,for every question there will be four different answer candidate need to select one right answer for every question.
There is no negative marking right answer will award you 1 marks but for wrong answer no marks will be given.
DG Shipping E-Learning Answers
Example
Q1. What is A type of Fire
1.Solid 2. Liquid
3. Gas 4. Electric
Related Article:-List of RPSL Shipping Companies -DG Approved
What are Online Exit Exams
Online Exit Exams are Standard Exams conducted by the Dg Shipping through its portal.
Online exam provides not just the accuracy but also the uniformity. Online exam lets seafarers to qualify the exit exam by sitting at their homes.
The online exit examination are designed in such a way that provides extra security features, enables candidates to take examination from home.
The exam are designed in such a way that there is almost nil possibility of any misconduct during the entire exam.
The training system are designed in three tier system
E-learning platforms
Virtual classroom (DG Approved training institutes)
Virtual online exit examination
The purpose of the module is to ensure that the seafarers meet to the quality and standards of training, at the same time it tests the knowledge gained by the seafarers.
DG Shipping E-Learning Procedure- STCW
SrNo.
Course Names
Days
1
Basic Training for Oil and Chemical Tanker Cargo Operations
6
2
Advanced Training for Oil Tanker Cargo Operations
10
3
Advanced Training for Chemical Tanker Cargo Operations
10
4
Basic Training for Liquefied Gas Tanker Cargo operations
5
5
Advanced Training for
Liquefied Gas Tanker Cargo operations
10
6
Basic Training for Ships Operating in Polar Waters
5
7
Advanced Training for Ships Operating in Polar Waters
5
8
Personal Survival Techniques (PST)
3
9
Refresher course in Personal Survival Techniques (RPST)
1
10
Fire Prevention and Fire Fighting (FPFF)
3
11
Refresher course in Fire Prevention and Fire Fighting (RFPFF)
1
12
Elementary First Aid (EFA)
3
13
Personal Safety and Social Responsibilities (PSSR)
3
14
Proficiency in Survival Craft & Rescue Boats other than fast rescue boats (PSCRB)
5
15
Refresher course in Proficiency in Survival Craft & Rescue Boats other than fast rescue boats (RPSCRB)
1
16
Advanced Fire Fighting (AFF)
4
17
Refresher course in Advanced Fire Fighting (RAFF)
1
18
Medical First Aid (MFA)
4
19
Refresher course in Medical First Aid
1
20
Medical Care (MC)
10
21
Refresher course in Medical Care (RMC)
2
22
Ship Security Officer (SSO)
3
23
Security Training for Seafarers with Designated Security Duties (STSDSD)
2
DG Shipping E-Learning Circular
Click here for DG Shipping Circular
Requirements for E-Learning Modules?
P.C minimum requirement Windows 7 and above.
Mobile is not compatible for E-Learning module,Laptop or PC with integrated webcam or 2 MP resolution camera is required.
Web Browser which can be used -Internet Explorer /Mozilla Firefox/Google Chrome/Opera
Facial recognition requires bright background.