Diploma in Marine Engineering
Diploma in Marine Engineering course
Duration : 1 to 3 years full-time training course(Diploma in Marine Engineering
Course consist : Marine technology, Maintenance of Ship Propulsion Plant, handling of electrical and refrigeration machines etc.
Minimum Academic Qualification : 10+2 or equivalent from a recognized institute/school.
Entrance exam for admissions : on the basis of merit or via entrance examinations BITSAT, VITEEE, and IMU-CET.
Colleges for Diploma in Marine Engineering
Southern Academy of Maritime Studies,
Coimbatore Marine College
Sri Chakra Maritime College
Average course fees : INR 50,000 to 3,00,000.(depends on college)
Maximum age limit:
Carrier progression: Trainee Marine Engineer,fifth engineer,Fourth engineer,Third Engineer,Second engineer chief engineer, technical Superintendent
Salary: INR 4.5 lakhs to 6 lakhs.
| | |
| --- | --- |
| Course consist : | Marine technology, Maintenance of Ship Propulsion Plant, handling of electrical and refrigeration machines etc. |
| Course | Diploma in Marine Engineering |
| Type | Full Time |
| Duration | 1-3 yrs |
| Exam type | Undergraduate Diploma course |
| Eligibility | 10+2 or equivalent from a recognized institute/school. |
| Admission Procedure | On the basis of Merit or Entrance test |
| Average Course fee | INR 55000-300000 |
| Average Salary | INR 5-6 Lakhs |
| Top Recruiting companies | |
| Job Profile | Marine Engineer |
Course overview
Diploma course focuses on in-depth knowledge in Maritime marine engineering, develop skills required for marine engineer to manage and run a ship at sea.
The course enriches maritime engineers with right knowledge,which is required to run a ship while in the harbor or at sea.
Parts of the ship and ship propulsion.
Main and technical subjects included :
Ship Construction
Design of ship
Electrical and Electronics Systems(Marine)
Safety Technology
Marine Engineering Drawing/Sketches
Automation and Control
Hydraulics system
Marine Machinery
Naval Architecture
Communication Skills and maritime english
Benefits of Diploma in Marine Engineering
Highly rewarding career with extreme growth.
Marine engineers have easy access for public and private sectors jobs
Marine Engineers holding diploma can work worldwide.
Physical / Medical Fitness:
Eye sight : Glasses may be allowed but eye sight in each eye will be rejected if exceedes +/- 2.5 .Unaided vision should be at least 6/12 in both eyes, or 6/9 in the good eye and 6/12 in the other eye.
Medical : Should be Medically Fit
As recommended by the Merchant Shipping (Medical Examination) Rules, 2000; as amended.
Career Progression (DME)
Syllabus Diploma in Marine Engineering
Workshop Training in Diploma Course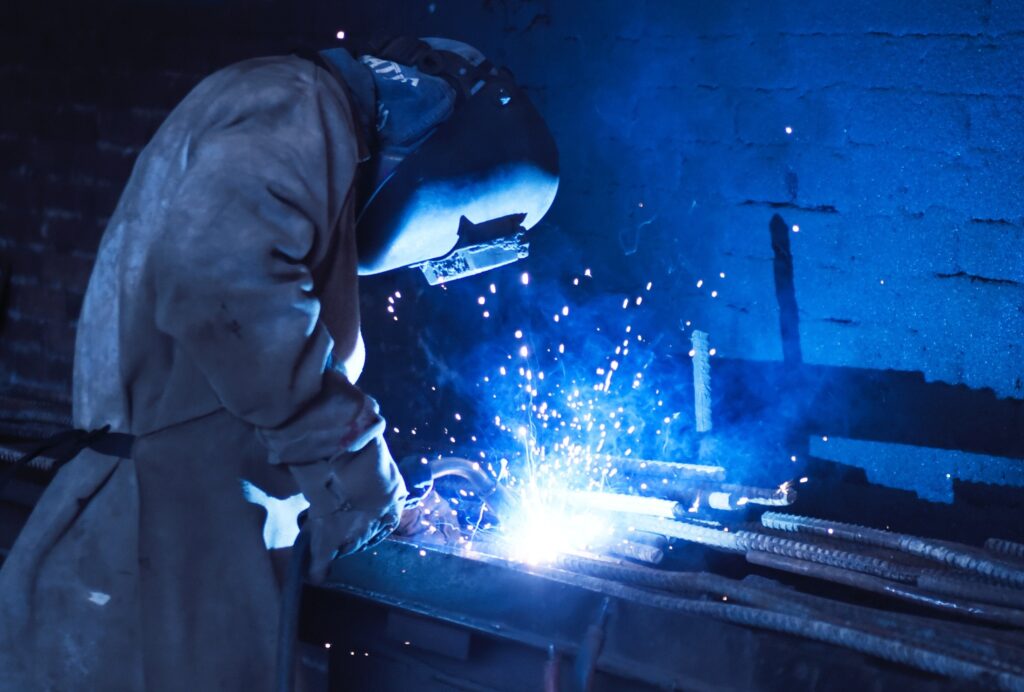 Workshop Training
Students are required to undergo practical assignments in various workshops during their training :
Fitting Workshop: The use of hand tools.
Machine Workshop: Use of a lathe machine and safely using it
Welding Workshop: use of electric arc welding/oxy-acetylene gas welding, brazing, different techniques use in welding.
Afloat Training
This training is performed onboard various training ships, the ships which are in port engage in loading discharging, electrical workshops, vessels in shipyards, and the IMS marine laboratory for live training.
Dismantling /reassembling of machine parts.
The purpose is for candidates to learn practical ship's machinery and about the safety culture of working at sea.
FAQs –
Q. How Diploma in Marine Engineering after10th grade can be obtained?
A. On the basis of Entrance Test, colleges/institutes may provide admission to students with a 10th passed certificate.

A. Marine Engineering :Course includes maintenance of ships such as steering gears, anchor equipment's, Maintenance of Generators , Main engine, Boilers, ventilators, and air conditioning.
Naval Architect course contains designing of ship, shape, construction, and stability of hulls.

Q. What are the physical requirements for getting admission in Diploma in Marine Engineering?

A. Candidate must be physically fit.
Diploma in Marine Engineering course overview
The course is designed in a way that provides the students with the necessary skills required to manage the ship operations at sea.
The course helps the candidates to give their best while the ship is in port or at sea.
The course makes the candidate understand, how each part of the ship work and rectifies the issues if arise.
Reasons to join Diploma in marine engineering?
Plenty of future career options that may provide wonderful growth.
Both public and private sectors are open for marine engineering jobs.
A diploma in Marine Engineering certificate provides an opportunity to join any place in the world
The candidates are stuffed with the skills required by Marine Engineering, so as to perform smooth operations.
A lot of career options are available even if candidates do not wish to join sailing, shore jobs related to the shipping industry are always open for them.
The process to join Diploma in Marine Engineering Admission
Different college have different procedure.
Admission is based on the performance of candidates in the Entrance exam which is then followed by an interview exam.
Admissions are also based on the merit of academic performance in 12th or equivalent exams.
The student must have performed well in the 12th exam with PCM subjects to get admission to the course.
How to apply for the course
A diploma in Marine Engineering can be applied online.
Visit the official website of the college/university.
Click the apply link for the diploma in Marine Engineering.
Fill out the application form, with details as mentioned in the form.
Submit all required documents required
Fix (Photo and Signature).
Pay the application fees online.
Best college for Diploma in marine engineering